Luton Airport Restaurants
There is a vast selection of bars, restaurants and food outlets in Luton Airport.
From dining in style to a coffee and snack you can find whatever food you are looking for.
Nobody likes to travel on an empty stomach!
Here's a handy list of all the Luton Airport Restaurants and bars, as well as a brief description of what they offer, and any additional information.
Burger King
One of the worlds best-known fast-food chains, serving something for all the family.
Benugo
Benugo serves a range of great dishes. Choose from a range of salads, snacks and smoothies.
Costa
Whatever drink you fancy Costa has it covered. From a wide range of the best Italian coffees and speciality teas to delicious hot chocolate.
Crêpeaffaire
Go ahead and treat yourself to a freshly made crepes before your flight!
Enrique Tomás
Bringing the Jamón into the world! Selling high-quality meat products in a deli-style environment.
Frattorie Garofolo
Providers of authentic Italian cuisine, priding themselves on their delicious buffalo produce.
Frankie and Benny's
Delicious Italian-American food in a family friendly environment. Expect all the classics of an American diner with a Mediterranean twist.
Cuisine: Italian-American Diner
Friska
Fresh quality food with responsibly sourced ingredients. Friska has a meal for every time of the day to satisfy every need.
Hawker bar
Come and treat yourself to delicious food and cocktails in their outside terrace space!
Krispy Kreme
It's not a tough decision whether to get a Krispy Kreme doughnut or not.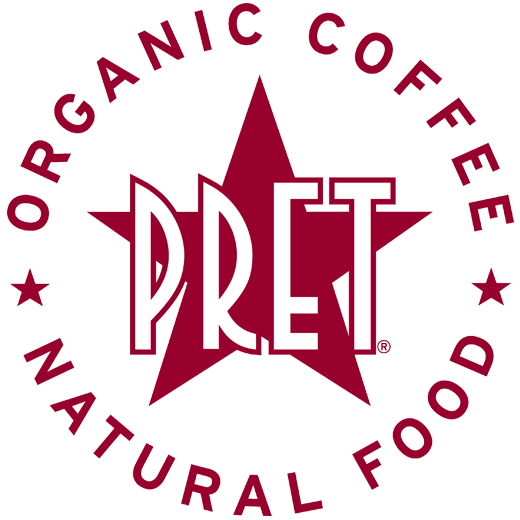 Pret A Manger
A high street favourite around the UK for good reason. Simply great coffee, tasty sandwiches, fresh salads, and sweet treats.
Starbucks
One of the worlds most recognised and loved coffee houses. Take a seat in one of the comfy chairs and pick out your favourite coffee!
The Smithfield Pub & Kitchen
The Smithfield Pub & Kitchen pride themselves on offering high-quality British food and drink products from the first flight of the day to the last.
Wasabi
An authentic taste of Japan with everything from sushi to hot bento. The food is the perfect snack to take on the plane with you.